Sunday
Monday
Tuesday
Wednesday
Thursday
Friday
Saturday
5:30–6:30 AM
Early Morning
Ken
5:30–6:45 AM
Early Morning
Ken

5:30–6:30 AM
Early Morning
Ken
5:30–6:45AM
Early Morning
Ken

5:30–6:30 AM
Early Morning
Ken
8 – 9 AM
Hatha
Kelley Rae

8 – 9 AM
Hatha
Donna

8 – 9 AM
Hatha
Kelley Rae

8 – 9 AM
Hatha
Donna

8 – 9 AM
Hatha
Kelley Rae

7 – 8:30 AM
Intermediate
Ken
9:30–10:45 AM
Hatha Flow
Jennifer
9:30–11 AM
Hatha
Ken

9:30-10:45 AM
Hatha
Ken

9:30–11 AM
Hatha
Ken
9:30-10:45 AM
Hatha
Ken

9:30–11 AM
Hatha
Ken
9 – 10:15AM
Community
Yoga Class Benefiting
HAWC
Ken

11:15-12:30
Mindfulness
Ken

11:00-12:15AM
Hatha Beginners
Anna

1:00–2:15 PM
Gentle
Donna

1:00–2:15 PM
Gentle
Donna

4:00-5:15 PM
Hatha
Anna

4:00-5:15 PM
Hatha
Ken

4:00-5:15 PM
Hatha
Donna

4:00-5:15 PM
Hatha
Ken

4:00-5:15 PM
Hatha
Donna

4:00-5:15 PM
Hatha
Kelley Rae

6:00-7:15 PM
Yin
Ken & Karen

5:30–6:45 PM
Hatha
Ken

5:30–6:45 PM
Hatha
Donna

5:30–6:45 PM
Hatha
Ken

5:30–6:45PM
Hatha
Anna

5:30–6:45PM
Hatha
Kelley Rae

7:30–8:45 PM
Hatha
Ken

7:00-8:15PM
Restorative
Wyndee

7:30–8:45 PM
Hatha
Ken

7-8:15PM
Yin


Ken



Yoga classes are safe, slow and user friendly. No gimmicks. No shortcuts. You'll be taught to engage your body in a client centered way that nourishes while building strength and flexibility, all finishing with a long deep savasana. (relaxation)
POINTS TO REMEMBER:
–  Wear loose clothing and try not to eat 2 hours before class, or have a light snack.
–  Bring your own mat; if you don't have one, then borrow one of ours.
–  Arrive early as classes start on time.
–  For people attending the first time, we suggest arriving 20 minutes early to discuss with the teacher any concerns you may have.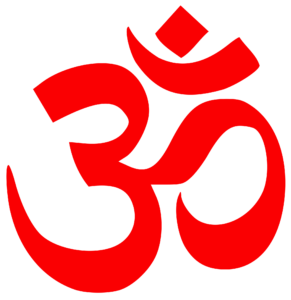 Suitable for Beginners.
See Class Offerings Page for More Details.
July 2019 Monthly Update
Special Offer- Practice, practice, Practice. Come as You are.
Thursday, 4th July ~ Studio Closed..!!
 
Delve deeply and explore into yoga and yourself.
Are you a young at heart yoga practitioner who wants to immerse themselves in a program, 
but feel intimidated? 
Don't want to teach, but would love to dive in? 
978.551.6699 is the number to call if you are this practitioner.
The greater expanse of yoga and you remain hidden.
You are a gem in the ocean, a jewel 
in the ground.
"

Yoga invites you to be your own symphony, be your own story, and be your own masterpiece. You
have all you need, and it's always a good time to open the door." - Kelley Rae Unger